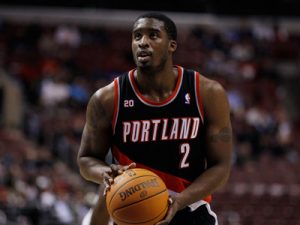 This is an older article from the Portland Tribune by Kerry Eggers
Trail Blazer executives Chad Buchanan and Joe Cronin were sitting in a hotel room in Las Vegas last week, going over details of the offer sheet that will pay Wesley Matthews $32.6 million over the next five years.
"Pen in hand, the 23-year-old swing man paused, looking at Buchanan and Cronin.
"I want you guys to know this is not going to change me," Matthews said. "It's not going to change my work ethic, it's not going to change my passion, it's not going to change what I can do to help your team win games. I want to make sure you guys to know that before I sign. This is not what I'm about. I'm about basketball."
"It gave me the chills," says Buchanan, Portland's director of college scouting. "It solidified our feelings. We knew we liked him, but that was like, 'This guy is us. He is what we're about.' "
Is this the kind of passion you have?  This is what it takes to make you successful.  Money, fame, and the other stuff are all side effects that will eventually complicate your life.  Stay humble, stay passionate, train hard, and keep playing for the love of the game.
photo credits: Tiago Hammil