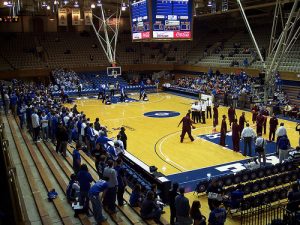 These are all quotes from the 2001 NCAA Champion Duke Blue Devils:
"In one of our team meetings, the only players who spoke were members of the Blue Team. We told the starters what we thought and they listened to us. To do that, it takes love." – Ryan Caldbeck
"The main thing about this championship was the part of the team that did not get the glory—guys on the Blue team who sacrificed every day but didn't play much in the games. That meant so much to me" -Chris Duhon
"Nobody's going to remember who started and who came off the bench. What they are going to remember is that it was a national championship team, and I was on it. As a team, we were together. We really loved each other. That's the reason we won it." – Nate James
"Whatever our roles were we performed to the best of our abilities. It didn't matter who scored the points or whose name appeared in the papers. Everyone was happy to contribute. Everyone was willing to be coached. We were all willing to do whatever it took for us to succeed as a team." – Reggie Love
"We had guys who were willing to lead and we had guys who were willing to follow. It takes courage to do both. We also had a shared championship vision. Everybody was selfless in our pursuit of that common goal." – Steve Wojciechowski
This sounds like a team that embraced "The Secret".  If you want to win games, your team has to buy into playing for the greater good.